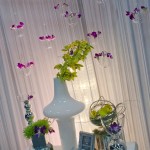 I had an absolute blast getting to know a steady stream of brides-to-be at the Edmonton Bridal Conference, and meeting a few really interesting vendors as well! Held in one of the many halls of the Northlands Expo Centre, the Bridal Conference is one of the two big highlights of my year for meeting many couples who are looking for the perfect photographer, and finding some that think I'm the perfect fit!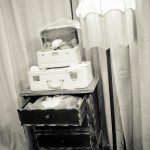 I booked three photo sessions on the spot today and will be meeting a number of folks in the coming weeks about their specific needs for their wedding photography, engagement photos, customized invitations, and more.
The best part of the day, though, is seeing the pleasure on the faces of people looking at my work,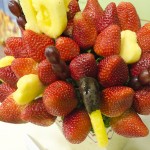 exclaiming happily as if they've found a true treasure, and hearing the repeated refrain of "That's perfect!" when they see what my packages are offering.
I was so happy with everything today – the people I met were just fantastic, the other vendors were offering delicious snacks (shout out to Edible Arrangements,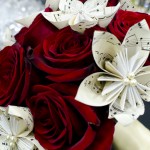 right across from us, for providing my staff and I with a whole tray of chocolate covered fruit!) I also had the pleasure of meeting one of the ladies from the Edmonton Wild Orchid Flower Shop – you might be seeing more of their work, as an up-and-coming floral artistry studio with unique and fantastic boquet ideas that had me grinning ear to ear.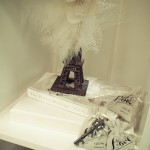 Hope you enjoy this small collection of some of the imagery to be admired at the Bridal Conference today! I'm already looking forward to January's Bridal Fantasy show…
A hearty welcome to any of you who met with myself, my husband Paul, and my staff of loyal friends (many thanks to Chantal, Mel, Steve, and Jen, though they were paid handsomely in chocolate covered fruit!) at Bridal Conference this Sunday! Please take a look at everything I have to offer and give me a call to talk about the possibilities – I can't wait to hear from all of you!