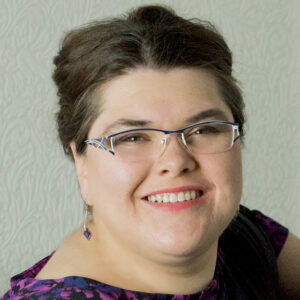 Bachelor of fine Arts in photography, U of S
Twyla Lapointe, BFA is a brilliant photographer with a diverse portfolio, specializing in event photography. Since beginning her career in 2007 and graduating from the U of S with a Bachelor of Fine Arts in 2010, you can find her photographing events, portraiture, and architecture with a focus on corporate and non-profit work. Twyla has served the City of Edmonton, Explore Edmonton, the Province of Alberta, the Lt. Gov of Alberta, NAIT, Canadian Blood Services, Tim Hortons, and hundreds of other satisfied clients.
Her goals in photography include capturing the perfect moment with perfect timing while keeping every part of the image in mind – especially when there are people involved. Twyla has always found other people to be fascinating – to look at, to learn about, to get to know – to photograph.
Twyla has always been passionate about connecting with people, and using that connection to create situations where "everybody wins." Giving people the gift of seeing themselves and their moments through new eyes is one of her favourite things about photography, and event photography in particular. Everyone is beautiful to her – and it shows in her timeless, light-hearted work.
When not photographing events, you can find her in her other career as an event manager, creating community and networking up a storm, playing Dungeons and Dragons in worlds unknown, or visiting fantastical worlds in books, TV, and movies with her excitable whippet Murphy curled up beside her.
Rebecca Paine is an Edmonton photographer and digital creator specializing in commercial and lifestyle photography. Since graduating from NAIT's Photographic Technology program, she has worked with local businesses and organizations such as Zoe's Animal Rescue, Yelod Ice Cream & Bake Shoppe, Paramo Cafe, & White Rabbit Ice Cream. 
Her photos are intended to capture and immortalize moments and ideas that may not be clear to the naked eye.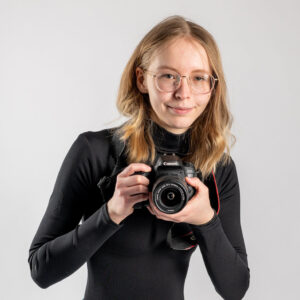 GraduateOF THE NAIT Photographic TECHNOLOGY PROGRAM
She is looking to highlight local businesses through social sharing that may not necessarily get the attention they deserve. You'll often find her sampling up-and-coming eateries throughout Edmonton and the surrounding area while capturing appetizing food photography to showcase their amazing creations. 
Rebecca is passionate about interacting and wants to connect with her clients on a personal level. She is always excited about bringing a unique idea to life, no matter how ambitious – especially if it brings great joy. Being able to deliver photos that bring excitement and joy is the greatest reward for a professional photographer, besides being paid of course!
When not taking photos, you can often find her struggling at local climbing gyms, studying Computer Science, or spending time with her chaotic cat, Penny.