Right from the beginning, working with Jody and her family was so simple. "I have a family of 3: myself, my husband and my 3 year old daughter. I would like a weekend if available." So many of my usual questions already answered!

It turns out that working with a patient, relaxed Mom and Dad for portraits is a great way to make a session feel easy. Often in my work, parents are feeling a bit stressed about photo sessions, but it was easy to see that for the Rehman's, it was all in a day's work.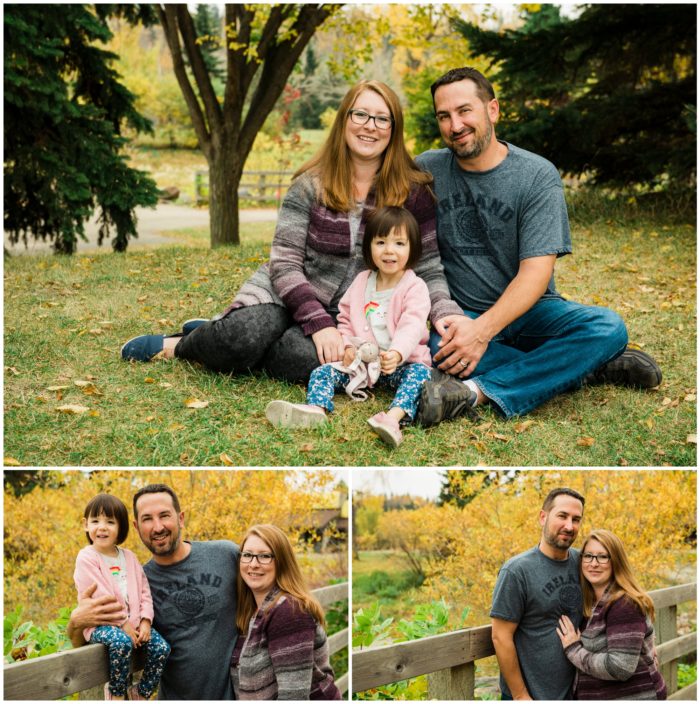 At one point, their daughter was starting to become a bit hungry, and so we paused the session while she munched happily on a few slices of melon. I explained that it's not uncommon when working with toddlers to have to stop for a snack – and that I wasn't in a rush. I always plan bubble time around sessions for things like this.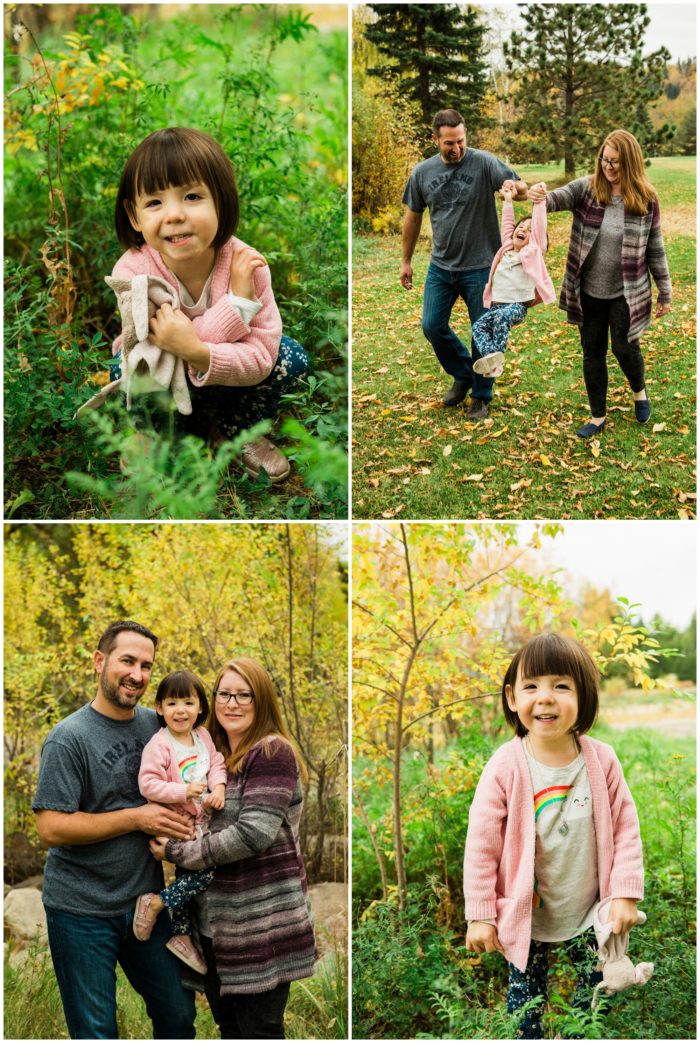 One of the other super fun things about working with toddlers is how they react to me. Immediately on meeting me, I got an adorable leg-hug! What a great way to get started. Also, I always love meeting the favourite toy when I'm with toddlers – in this case, a little bunny named Hug-Hug.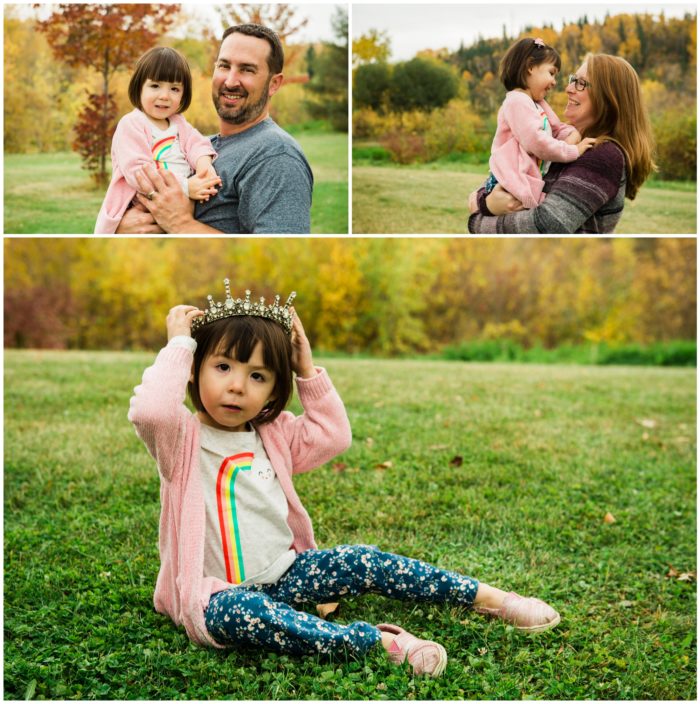 I was so pleased to see that we're still dealing with peak Fall foliage this week. Fall family photos always best, in my opinion, with the glorious leaves still mostly on the trees, and a bit of green still evident in the world. That gives the most colours for me to play with in camera. But I can take photos throughout the autumn season with families and maximize the best spots.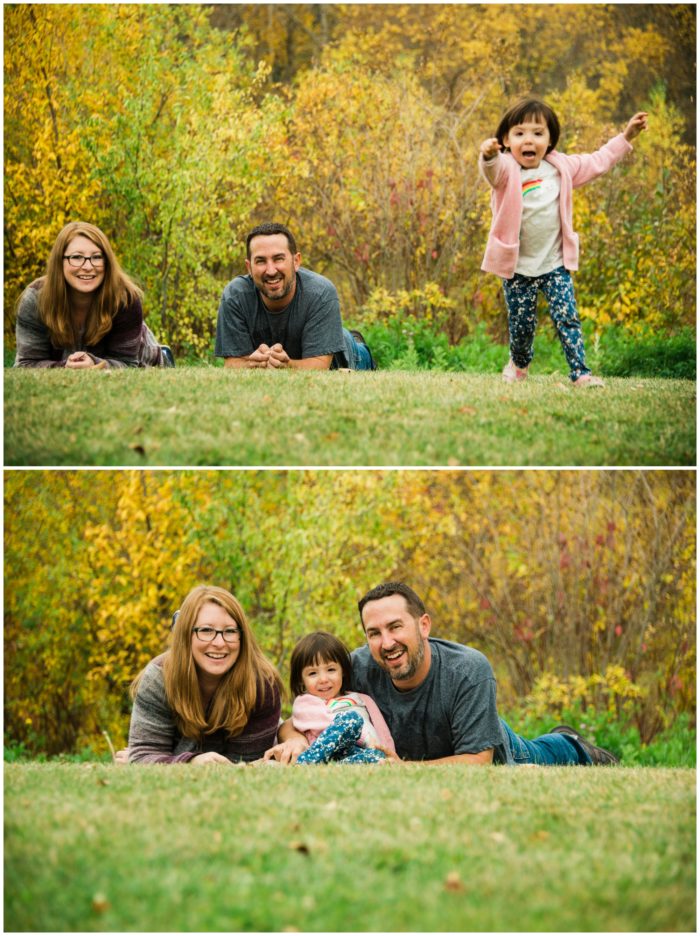 Fall is my very favourite season, and Fall portraits are one of the very best ways to make the best of Edmonton's glorious river view parks. Rundle Park, which is right beside where I live, is one of the places I always enjoy working with families. It was the perfect place for this session for sure!
This session was redeemed from the 2019 Adoption Options online Silent Auction. I think that helping families grow by donating high quality, affordable family photos is a great way I can support them! If you are hoping to adopt a child in Alberta, they might be the choice for you.