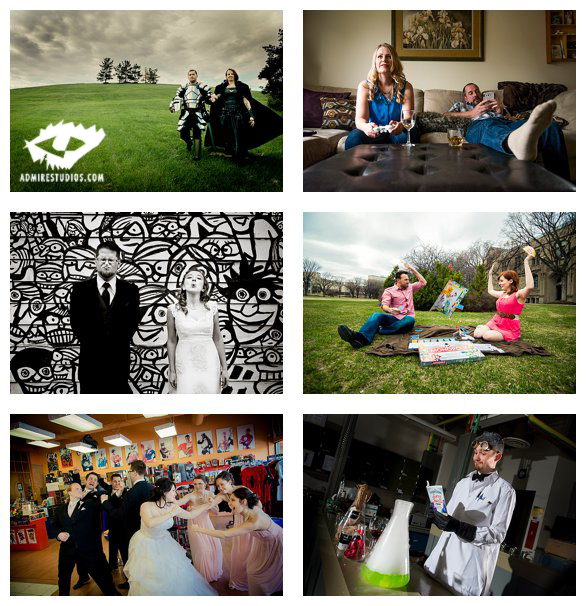 "There's a lot of weird people here, isn't there?"
That quote takes the prize for my favourite interaction at the incredible Edmonton Expo, because while it's true, it was said with absolutely no malice. I absolutely love the video of cosplayers that's been touring about – and you're going to see my amazing Bride and Groom's shots with them soon too. In the meantime, I just want to talk for a minute about why I love nerds. First of all, there's something so much more fun about nerd life. When I see someone walk by my booth – which at the con featured the very images you see here, and frown disapprovingly, which happens a LOT more at wedding shows than at Con, that's for sure, I am always reminded of why I love nerds. Cool people tend to frown on things. They are often focused on what the right thing is to do, and a lot of them don't seem to have much fun. Nerds, on the other hand, dance the shopping cart to Thrift Shop, pretend to be all manner of heroes and villains, immerse themselves in the thrill of fantasy, and are pretty excited when others want to do the same.
I have nothing against normal people, I just don't understand them. It's a foreign world to me. I've worked with lots of normal people in the course of being a photographer. Many of them are extremely nice, lovely people, and I enjoy my time with them. But when I have a chance to work with a nerd… Now that gets my juices flowing. There's something electric about people with an active, flourishing imagination that really makes me come alive. That's why I decided to exhibit at the Comicon this year, and it was great to hear from so many people who loved it there as well. It was relaxing and fun, and meeting other artists was a great experience.