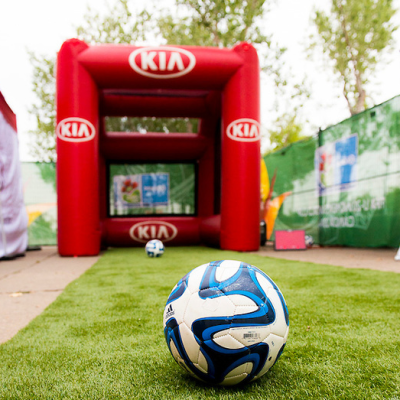 Kia Soccer Event – Edmonton
.
Kia's event for Women's World Cup soccer! This was not your typical marketing booth where they hand out pens—people were having a lot of fun here and their enthusiasm was infectious! I got to see people kick a lot of fast soccer balls and see if they could get a personal best score on the speed tester.
I've been to a LOT of marketing events and this one really stood out. It was really great of Kia, not only that they offered people an enjoyable experience, but also that people got to take home things they would actually use or want. I had really fun day and I wasn't expecting to.