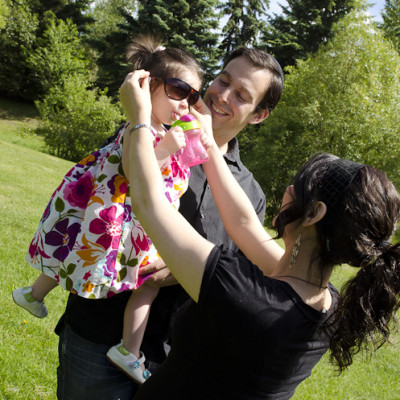 Richter Family and Maternity
.
all | Edmonton Photographer - Admire Studios | 0 Comments
It's been my pleasure to spend some of the most beautiful summer days lately at Hawrelak Park – which is so big that I could almost shoot there forever and have different photos every time if I wanted to. Of course, I have my favourite parts! I spent a wonderful afternoon with the Richter family – finally, after having to reschedule several times – playing with their beautiful daughter and enjoying the lovely summer. Mom positively gushed about how much she liked my photography, which always gives me a nice warm glow inside, and pushes me to become even better! I hope that when she sees these photos of her own family, she is just as pleased! I must admit it always makes my day when people make it a point to tell me in their initial email, aside from their questions and answers, how they feel about my work, especially when I'm very busy with the daily grind of the summer rush. It gives me the greatest joy in life to know that my work is meaningful! I have to admit that one of today's highlight was watching this adorable little girl say, "Hat!" and tug on her Dad's kippah, which reminded me of seeing a little boy do the same once in Israel when I went there in 2008. Happy Father's Day to all!
Are you considering professional pregnancy photography? I'd love to work with you!