Sometimes people tell me about their wedding and my smile just gets wider and wider – and Arthur and Anne's wedding was just that sort! Just a week before their wedding I received a call from them saying that they were newly in the market for a wedding photographer after a plan fell through, and that same evening I went to Christ Church Anglican near downtown Edmonton to meet with them at their venue. The charm of the beautiful rustic church and their personalities won me over from that first meeting, and so did their ideas for many expressive moments, thoughtfully planned into what turned out to be both a beautiful and meaningful ceremony and reception. The details and the people mattered, and the wedding was an excellent day because of it. Not only was I excited to shoot my first Scottish wedding, but also my very first night wedding and winter portraits at night in such a lovely setting.
Our day started at the Blo salon, a cool concept of hairstyling salon for the lady in need of fabulous hair for an event. The staff were great and the ladies walked out looking fabulous! We then went to the Glenora Bed and Breakfast to the ladies' preparation space – a rustic room filled with Victorian accents.
In case you weren't aware, there's actually one more line to the common rhyme:
Something old, something new
Something borrowed, something blue
And a silver sixpence in her shoe.
This bride observed this final point as well! In fact, the day was chock full of meaningful moments taken from the Bride and Groom's Scottish and Norwegian cultural heritage – such as the tradition we observed of hailing a random man on the street on the bride's walk to the church who gladly drank some excellent scotch as payment for accompanying her to the church, the groom's gift of personally inscribed Sgian-dubh (a Scottish dagger worn with a kilt) to his attendants, kilts and tartans, the Bride and Groom drinking from the traditional two-handled Quaich for toasts, the Kransekake, a nod to the bride's heritage, and countless other details made the day shine. Those are just a few of the cool ethnic and cultural nods that Arthur and Anne incorporated into their stunningly executed day. I should put a nod to Scottish Imports for helping make this possible for them.
As an aside relevant to wedding photography in general, I should note that their officiant, a lovely gentleman, confided in me that he'd had a rather appalling experience with a photographer once, but because I was polite and asked for and abided by his rules, he gave me more leeway to move about than usual, allowing me to get some lovely photos of the church from the choir pews, normally an off limits space. I am often shocked at the behaviour of other photographers in churches and especially towards the minister, which I find is worse when they are not people of faith – it's a pet peeve of mine with some of my fellow photographers, as a spiritual person myself. A wedding is one of the most meaningful moments of a lifetime for people of faith and for the ministers, and that should command a great deal more respect than it does for many. Pardon my rant, but it's one of those "ruining it for the rest of us" moments we all have about others.
Anne and Arthur chose to marry at the exact time in the evening on Winter Solstice when the days start to become longer – when darkness turns around to become lighter day by day, a symbol of the joy that their relationship has brought them! So at precisely 6:27pm, their ceremony began! Voila! Music provided a tear-jerking rendition of Lenard Cohen's Hallelujah and several other lovely tunes with the perfect blend of violin, piano, and voice.
Their reception and dance were tons of fun, too, especially their custom cake toppers (Over the Top) And when the time came to brave the winter wonderland, the bride and groom were very good about the cold while we took portraits in the dark with my handy new video light and flash, and I really love some of the photos we took. Bring on the next winter, nighttime wedding, I say! All in all, being a part of their wedding was an unforgettable experience that I am glad I was able to enjoy! Now, for the photographic evidence!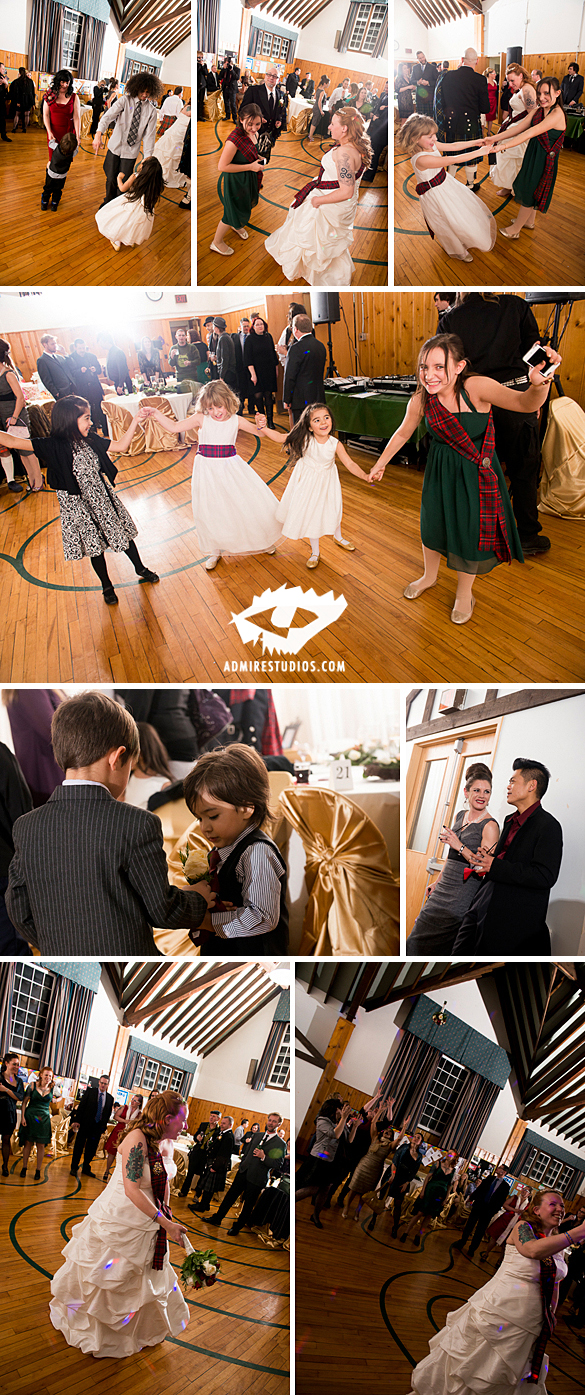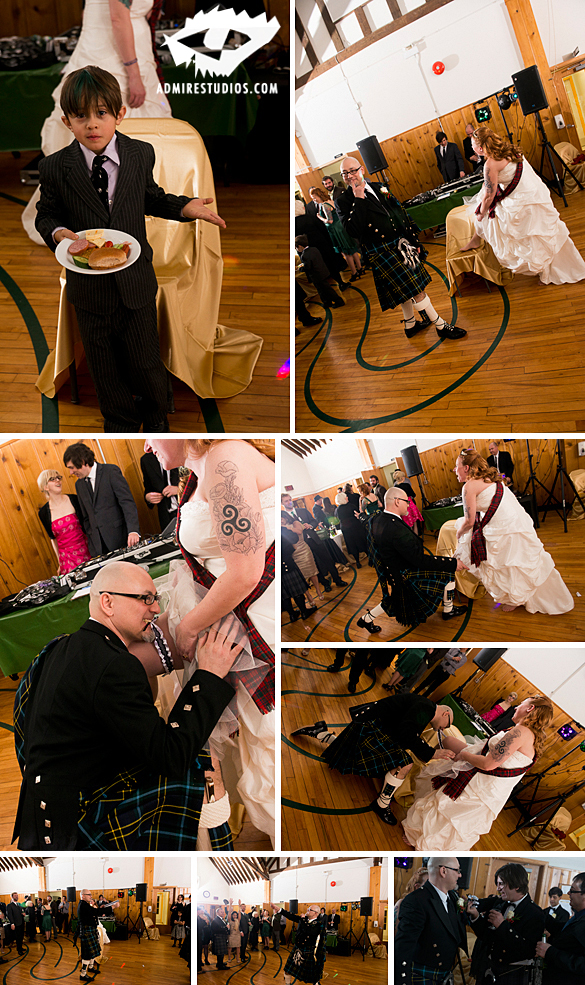 Planning your wedding? Like what you see here? Admire Wedding Photography might be right for you.