Professional headshots are your way of visually introducing yourself to potential employers, colleagues, clients, and others you haven't met in person and serve as a great way to make you more memorable. They're vital for modern business cards, "Meet Our Team" or "About Us" web pages, or for job hunting and networking materials. Much like a first impression, your headshot can set the tone for your career, and as such, good ones don't come cheap. To make sure you get great headshots on the first try, here are some tips to make sure you look gorgeous – other than hiring me, of course.
Go Natural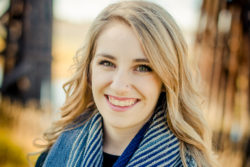 Ladies, it might be tempting to show off your best contour and wing liner, but with professional headshots, less is more. Try to focus on enhancing what is already there with a light concealer to cover temporary blemishes, a little blush for color, and mascara to help your eyes pop. Be careful of great makeup fads that could make your photos look a little dated.
Gentlemen, care for that face of yours as though you were preparing for an important interview for your dream job. Ensure that you have shaved within a few hours if you are clean-shaven and your facial hair grows quickly.
Good Oral Hygiene 
One of the best ways you can ensure a gorgeous headshot is to nail your smile. This doesn't have to mean having the straightest and whitest teeth, but basic hygiene will go a long way towards impacting the quality of your photographs. Want to prepare for better photos all the time? According to Smile Love, adult alternatives to braces exist to help align your teeth and jaw at night.
Oral Hygiene is especially important if you are wearing a white, button-up shirt in your pictures, as those will make your pearly whites look yellow by comparison, which makes your photographer have to work harder to whiten them. To go the extra mile, have your teeth professionally cleaned or whitened beforehand to amp up your smile. Remember to check for lipstick smudges and food between your teeth before you come in, but don't worry, I am great with the details and I can help you with that.
Come Prepared
This may seem obvious, but you don't want to find yourself in the middle of a photoshoot and find yourself ill-prepared. Bring a small bag with all the essentials for on-the-go touchups: a mirror, a brush, tweezers, kleenex, and a spray bottle full of water for flyaway hairs! If you use product in your hair, bring some along even if you feel like it's not necessary. It may seem like you're doing extra, but trust that you'll be thankful you won't be caught off-guard.
If you're getting outdoor headshots, or will be outside at all between your preparations remember that Edmonton is a windy city and the weather constantly changes. You may not be able to predict anything about the weather and how you'll look when you come in out of it!
Make sure if you will be wearing your outfit all day before the session that you either wear a bib while eating (a terribly un-adult thing to do, unless you're getting photos that day, in which case most people will understand) or you bring a change of clothes.
Wear the Right Top 
What could possibly be the wrong shirt or blouse to wear? Honestly, there are many different colors and styles that can draw attention from your face, which is the last thing you want in a headshot! Stay away from colors that you know will wash you out, and bold patterns may be distracting. Stick with solid colors that complement your hair colour. Make sure that you understand the different modes of modern professional style, for example what is considered professional, semi-professional, business casual, or too casual-looking.
Don't Change Your Look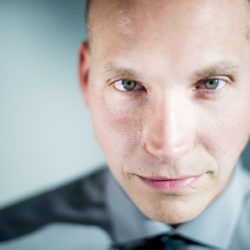 Keep in mind that any extreme changes you make to your appearance will mean new headshots. We recommend getting them when you look your most neutral and natural—so maybe not after temporarily dying your hair pink for a weekend, or before trying the bald-headed facial-haired look. Ultimately, you want your headshots to look like you! So make sure you don't plan on making any extreme changes only months after your photo shoot, or if you do that you plan to get before-and-afters!
They say you never get a second chance to make a first impression, but with the rise of the digital age and professional networking, your image has never been easier to cultivate. You can control the look and messaging of your personal brand. Make sure you're sending the right message to potential partners, employers, and clients.