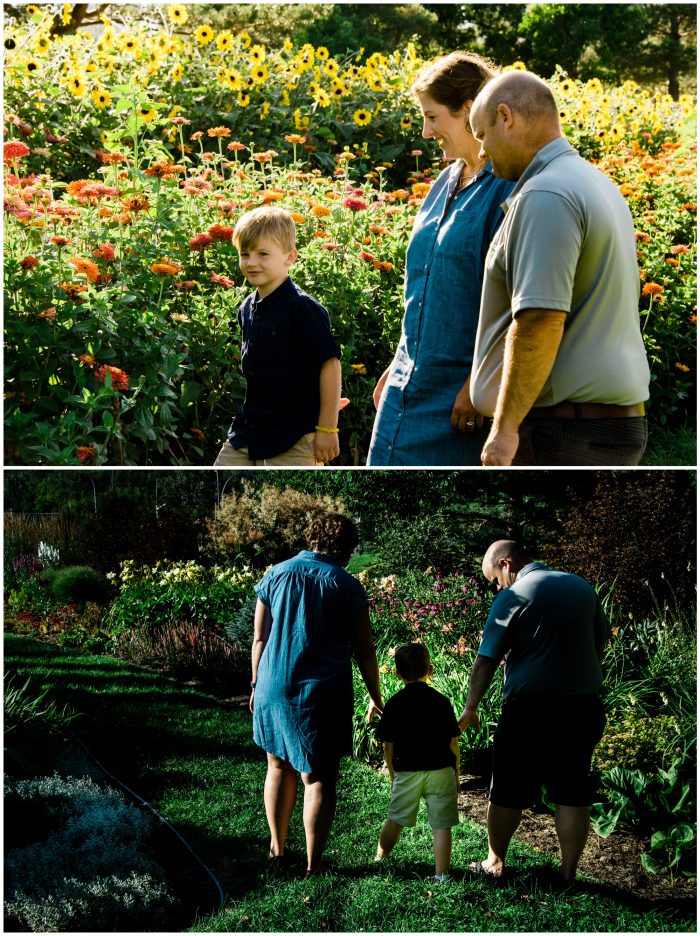 Tara was really interested in finding something special as a location for us to work in, something uniquely Edmonton. A friend of hers found out that despite the pyramids being closed, the Muttart Conservatory grounds were open, and not only that, but there were beautiful sunflowers. Case closed!
Once we settled on a space and time to meet up, it was a beautiful sunny summer day, maybe a bit too hot for my comfort while wearing a mask so I could safely maintain physical distancing, but such lovely sunshine! I don't regret the mask at all. We maintained proper distance from each other in part due to my lens choice, which made things easier.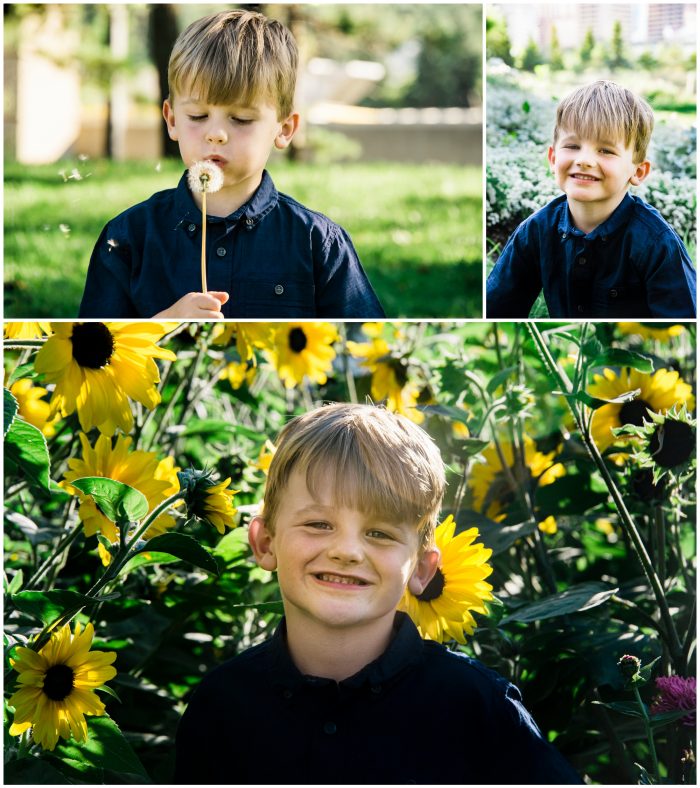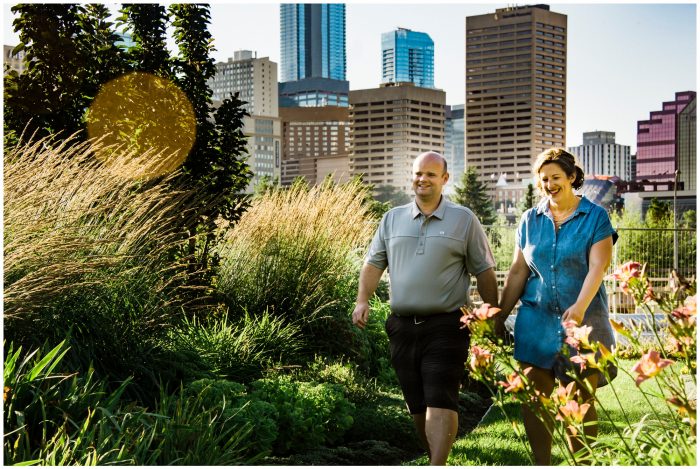 Despite the heat, it took me a little while to get everyone warmed up, and there were clearly more fun things to do in a garden than hang out with Mom and Dad, but in the end, we got some great photos, and I was impressed with some very patient parenting! We pulled out all kinds of tricks to try and get better co-operation, but sometimes when you have a 5-year-old prankster, the smile after he does something completely silly is the very best!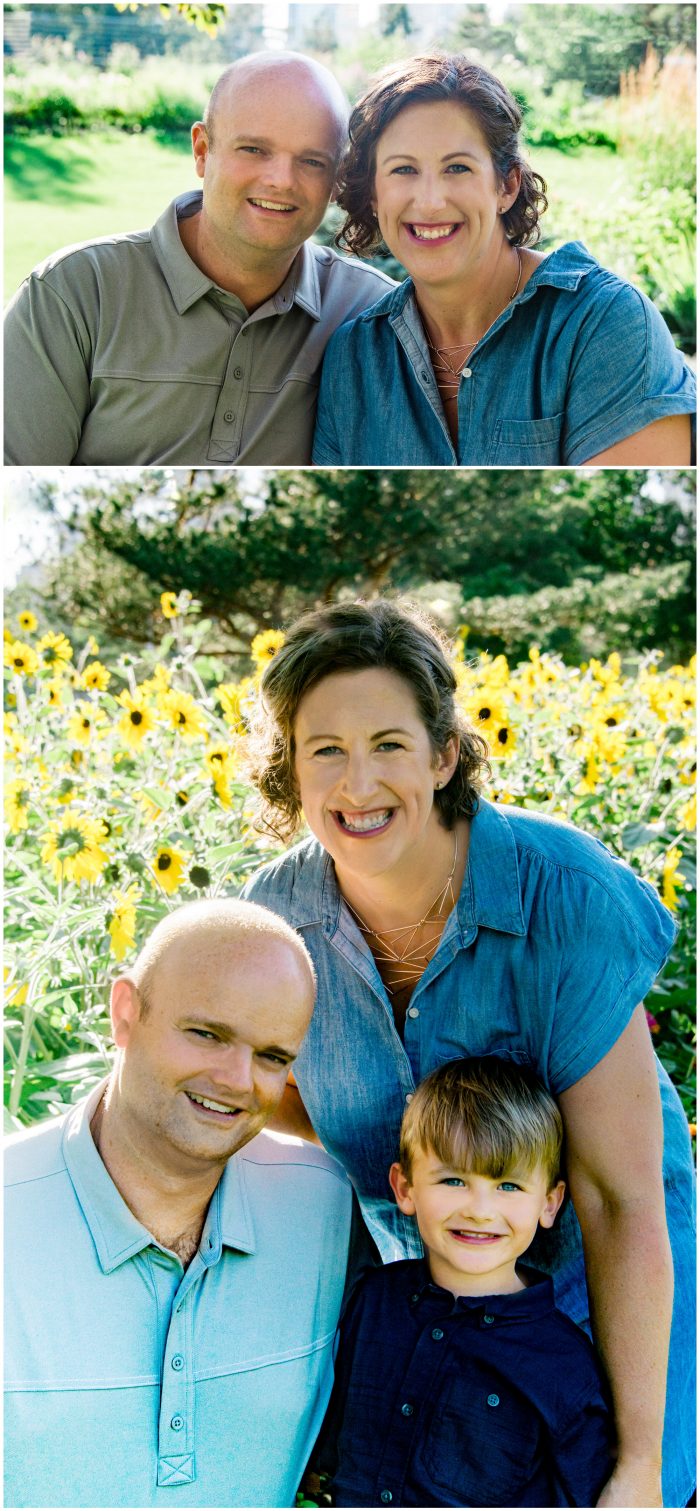 Throughout the session, Tara politely asked for what she wanted. "Can we have pictures of our son among the sunflowers? Just at the edge, of course." And, "Our friends and family gave us feedback last time that they'd like to see some photos of just us as a couple, can we take some?" I always appreciate working with a client who is willing to communicate their ideas and desires for the session, it makes it easier for me to meet their needs!
This was my first time taking family photos in Edmonton since COVID, and it was a very long wait. I really appreciated spending time with this wonderful little family.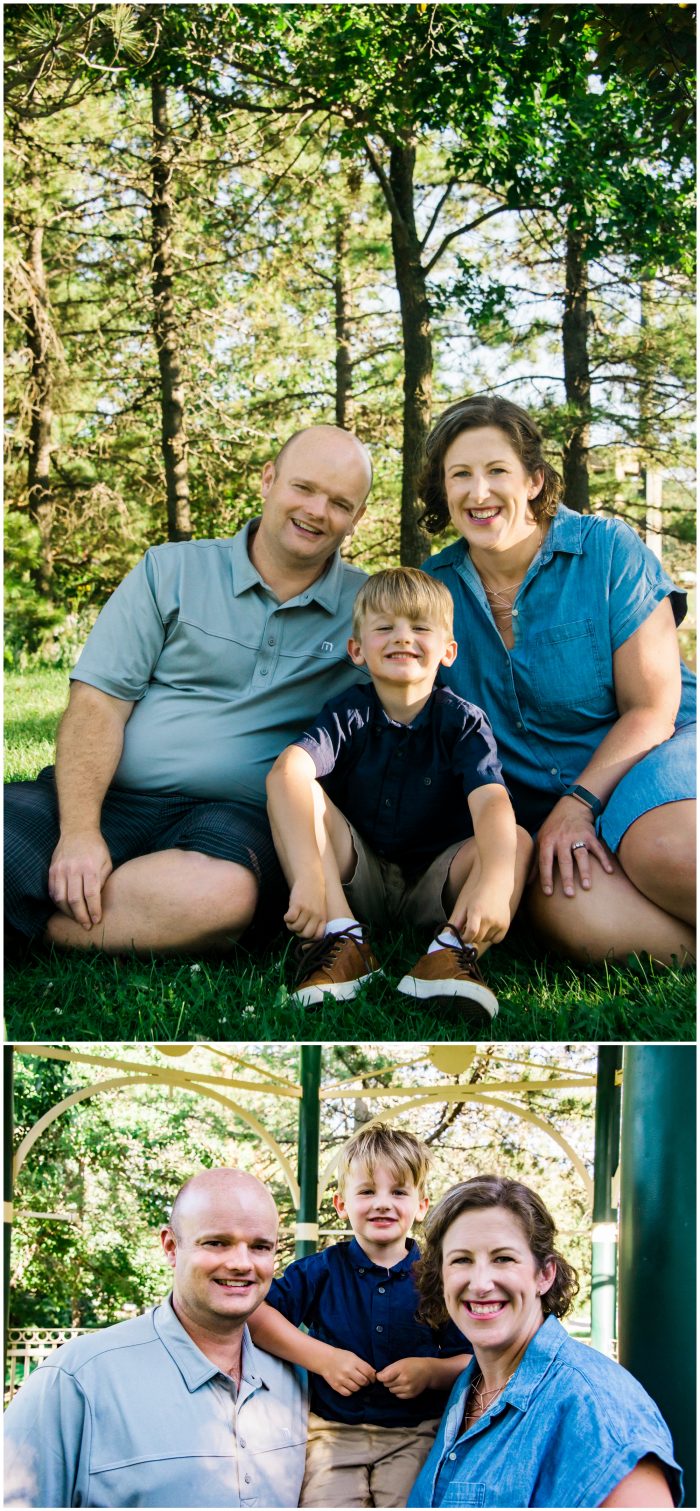 I donated my time for this session to Adoption Options yearly online Silent Auction. I can't think of anything more fitting to raise money for helping families grow than by providing high quality, affordable family photos! If you are hoping to adopt a child in Edmonton or Calgary (or other parts of Alberta), perhaps Adoption Options can help you!