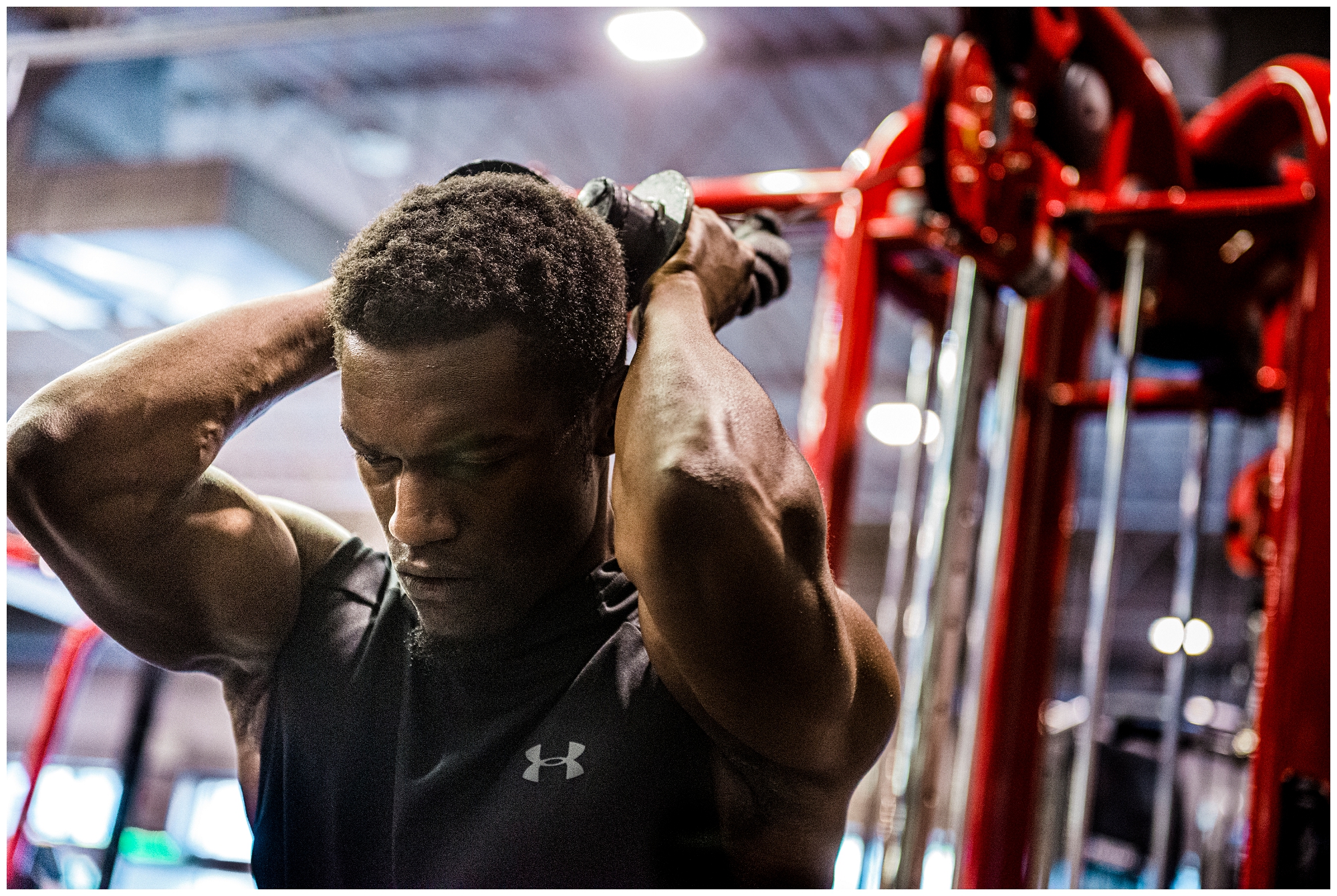 Meeting Yazeed, who is a personal trainer in Edmonton, was an interesting way to spend a Sunday evening. Evolve Strength Downtown Edmonton gym was a great experience for me, too. It's a really nice gym, honestly, nicer than I expected. I essentially asked him to do a workout that he would appreciate himself, and the kind of workout that he would like to do with his clients. Evolve was nice enough to allow us to do a photoshoot in their gym, and I was careful to ensure that there were no recognizable strangers in the background.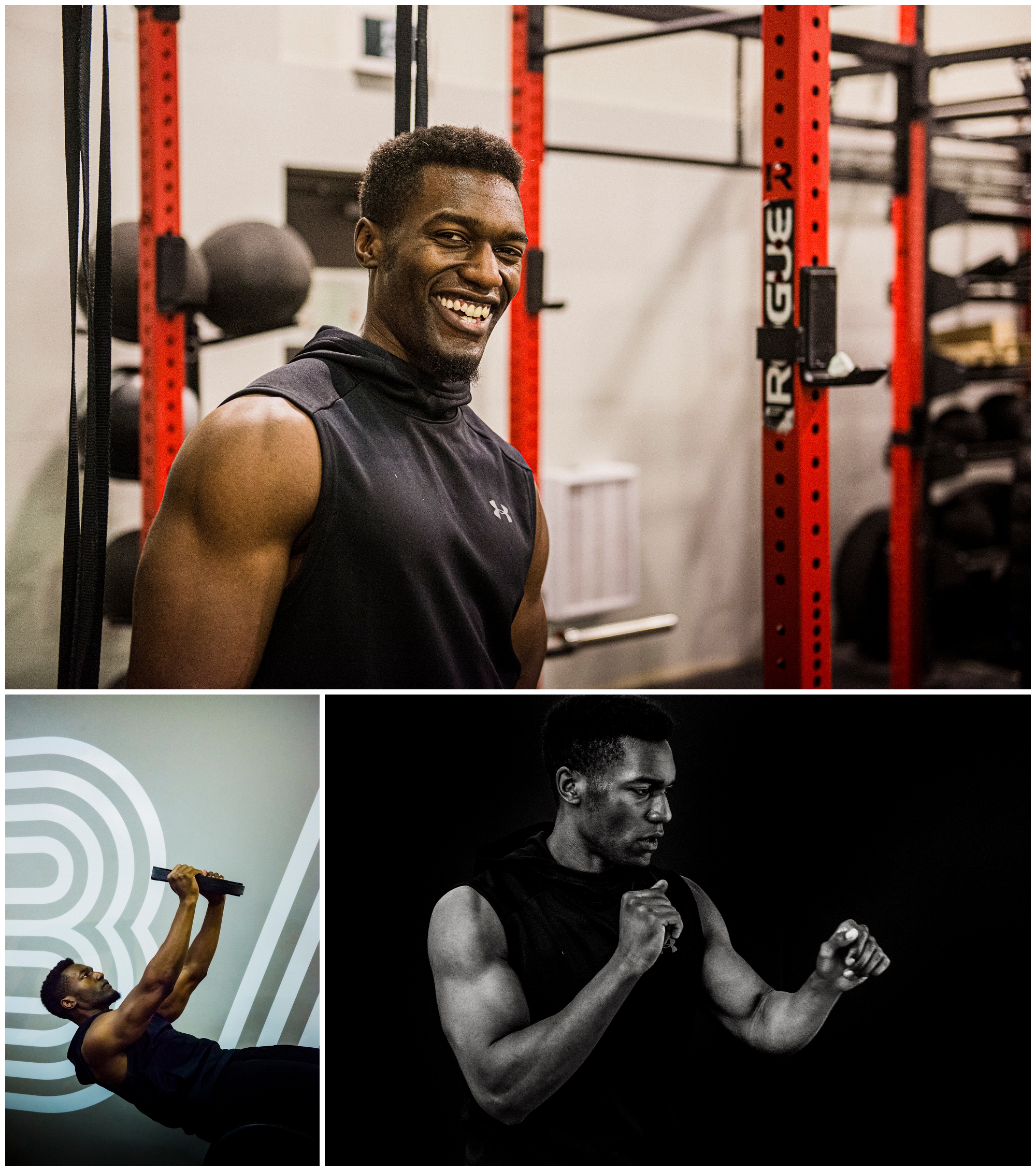 I always find fitness photography to be an interesting genre. It has been strongly influenced by the televisation of boxing and mixed martial arts events, not to mention pro wrestling. There is a tradition for fitness photography: it is high contrast, high drama. I enjoy the challenge of getting in close with sharp lenses and really capturing the effort, with a bit of grain and lots of contrast, up close and personal photos that make an athlete look epic are a challenge I enjoy pursuing.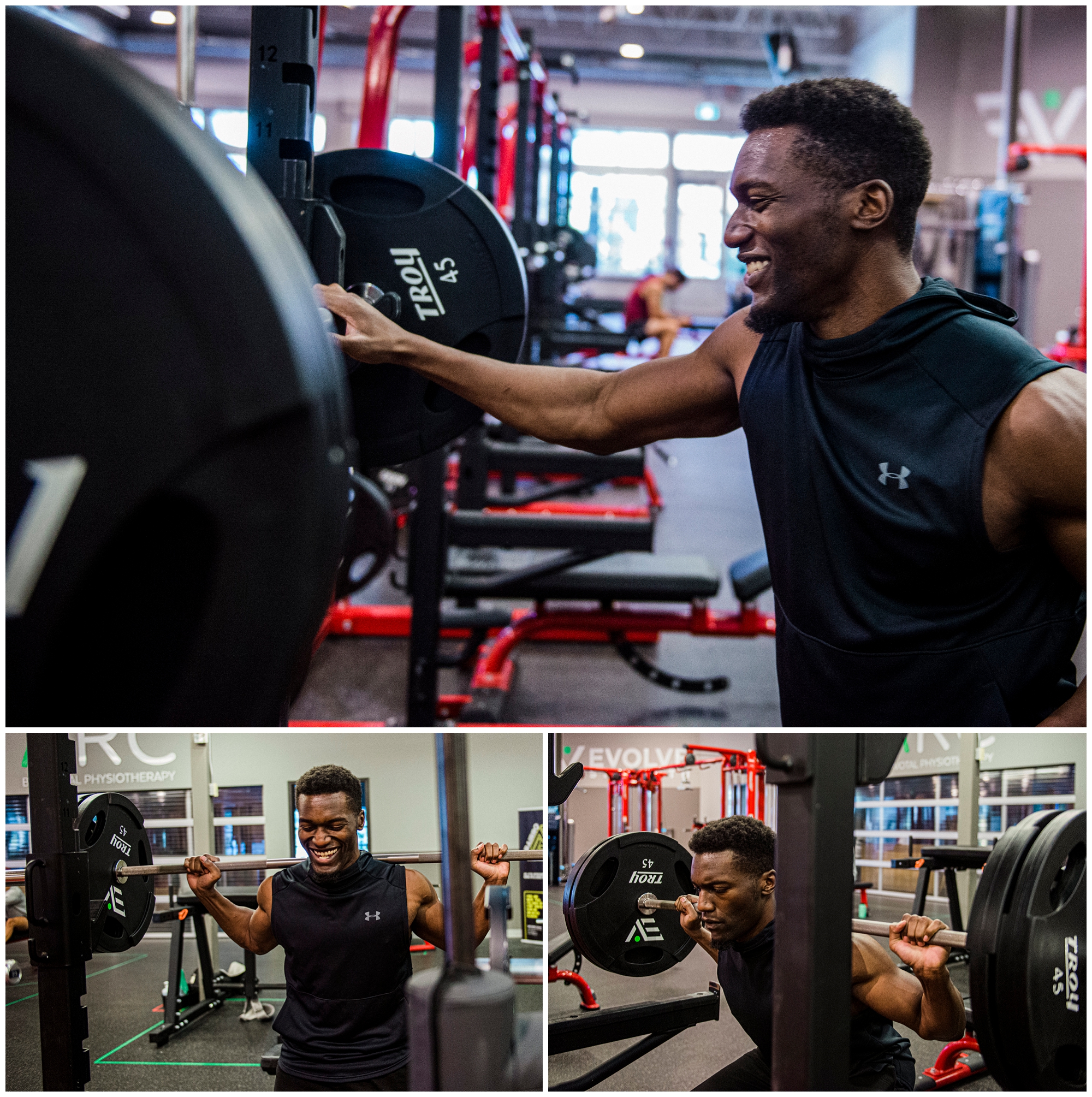 I actually got started doing a lot of sports photography when I was in high school. The Bedford Road Invitational Tournament or BRIT, as it was known, was held at my high school every year. And for more than four years I photographed there, even after I was an alumni. Basketball is fast paced, full of muscular, lean guys. I gotta say, I enjoyed my work.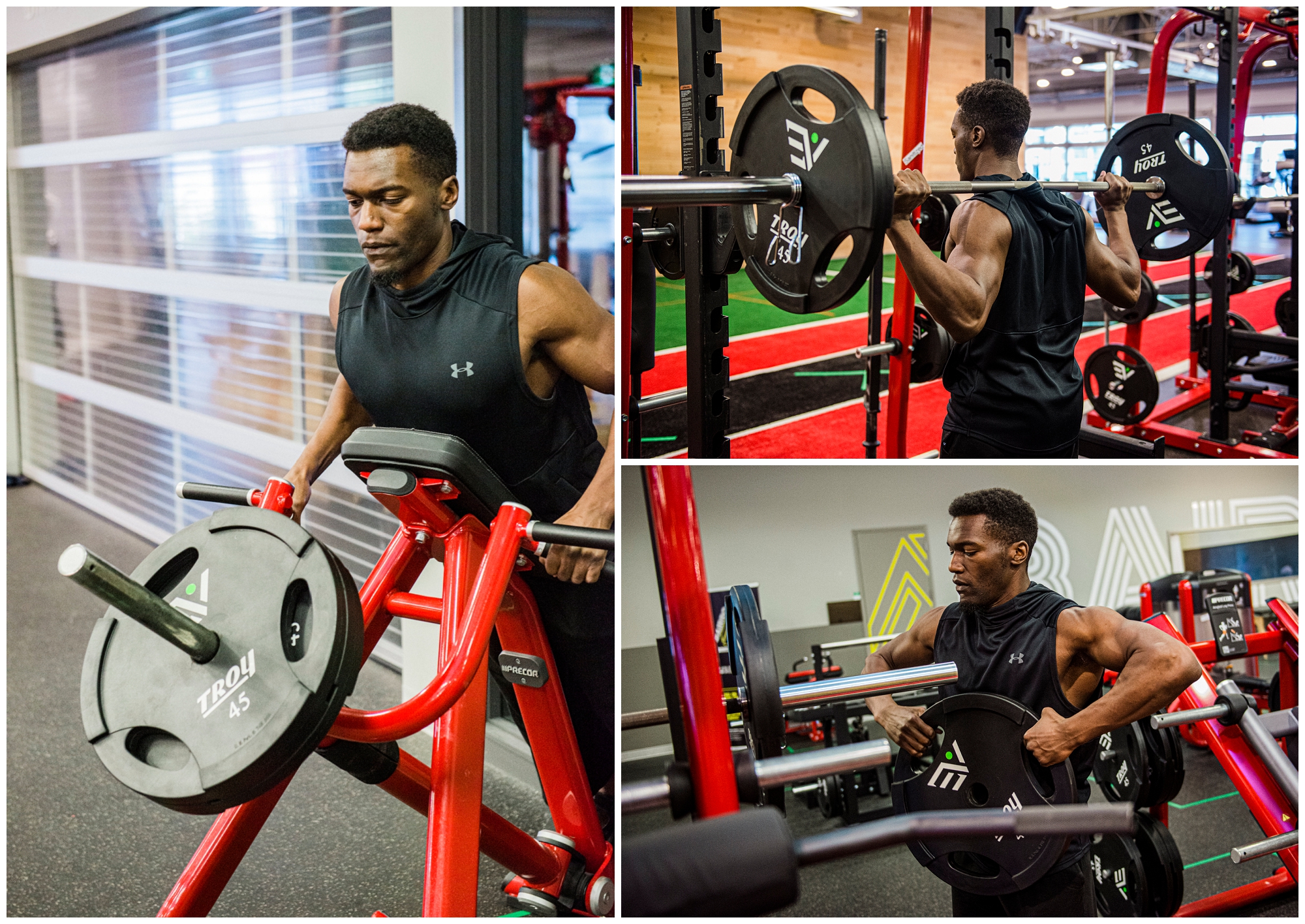 Working with Yazeed to meet his needs of advertising his services as a personal trainer was a pleasure. He is personable and got comfortable with me quickly. He even taught me a little bit about some of the machines that I wasn't quite as familiar with, though I have worked with a personal trainer before. It was interesting to get to know someone else's favourite exercises. I especially appreciated the variety of different possible exercises he knew for gymnastic rings.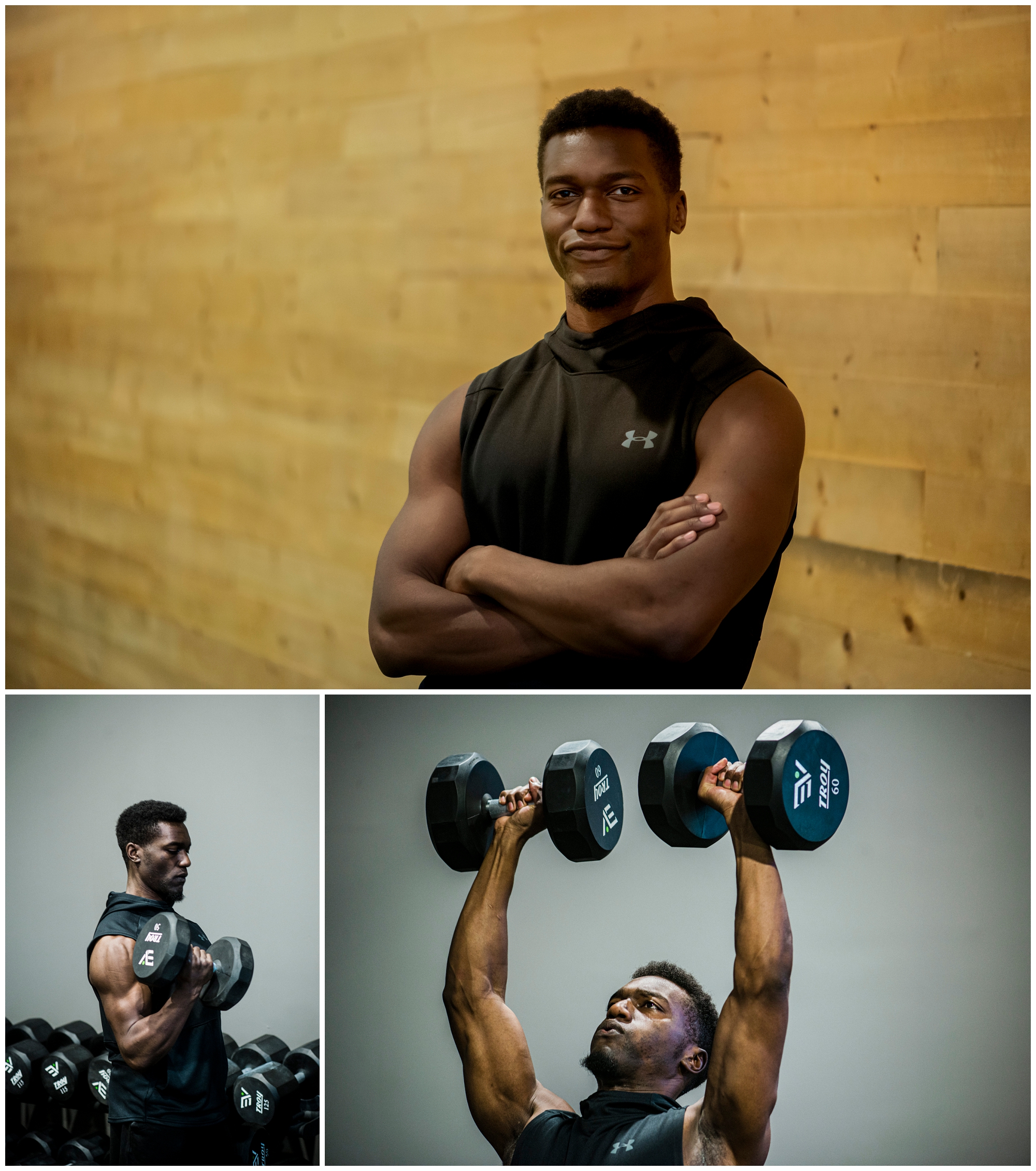 If you're looking for a personal trainer in Edmonton, it was clear to me as someone who has spent some time in the gym in the past that Yazeed really knew his stuff. He said many of his clients are looking to achieve weight loss, and he's happy to work towards whichever goals you have in mind.