Wedding Invitations That Tell Your Story
[photoshelter-gallery g_id="G00003ausU1gOYfg" g_name="Wedding-Invitiations" width="950″ f_fullscreen="t" bgtrans="t" pho_credit="iptc" twoup="f" f_bbar="t" f_bbarbig="f" fsvis="f" f_show_caption="t" crop="f" f_enable_embed_btn="t" f_htmllinks="t" f_l="t" f_send_to_friend_btn="f" f_show_slidenum="t" f_topbar="f" f_show_watermark="t" img_title="casc" linkdest="c" trans="xfade" target="_self" tbs="5000″ f_link="t" f_smooth="f" f_mtrx="t" f_ap="t" f_up="f" height="450″ btype="old" bcolor="#CCCCCC" ]
Custom designed wedding invitations are a great keepsake for yourself, friends, and family. You have arrived at an all-in-one planning resource to aid you in discovering if Admire Studios is the right choice for your Custom Wedding Invitations. Read on to discover information on my portfolio, availability, special offers, references from brides, and more. Admire Studios specializes in full-color, high quality designs that are fully themed and personalized to suit your wedding.  Admire Studios offers a completely custom-designed piece of art for your wedding invites. If you have a theme or idea you'd like to have produced, Twyla will be happy to help you.
Choosing Admire for your invitations includes:
– Custom, one-of-a-kind artistic design
– Printing and Design from one source
– Hundreds of choices from sizes, papers, envelopes, and more to create invitations that are uniquely you

Book Your FREE Invitation Consultation with Admire
The possibilities are truly endless in creative space. Book your consultation with Twyla of Admire Studios and let her take you through a veritable paradise of ideas, with options for any taste and budget, and hundreds of paper and envelope samples so she can show you just the right one, you'll never be sorry.
You've been officially invited, so RSVP now?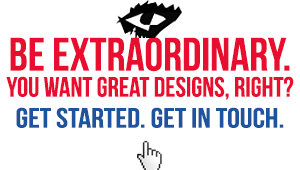 Your Style In Print
If you are looking for a creative and unique set of wedding invitations, save the date cards, thank you cards, wedding programs, printed favours, seating chart, and more, Admire Studios offers comprehensive design plans to allow your wedding theme and personality to shine!
Completely Custom, Totally Affordable
Twyla's completely unique process of customized design blends your ideas with her artistic ability for a creative process allowing for your preferences or exact idea to be realized in print in any design style – an Admire Studios unique process called "chameleon design" that creates totally one-of-a-kind invitations. Whether you're looking for something more traditional, or something with a flair all its own, Admire Studios can help you realize your dreams of an invitation to be Admired.
Typical orders for the average of around 150 invitations come in at under $750 for completely customized design and printing, all-inclusive. All inclusive here means meetings, design work, full-color invites on specialty papers and envelopes. Some of the low-budget options – such as a fully designed black print on colored paper or cardstock – can be as low as $400 inclusive.

Three Lines, Over 15 Styles, and MORE
From simple to elaborate, funky to classic, Western to Victorian, start with any of over 150 size and style combinations in our three Classic, Unique, and Daring lines of invites, or we'll source any materials required to do something completely different.
If you are looking for modern, contemporary style invitations that portray your personality, Admire Studios is a great choice!  I'd also be happy to design anniversary invitations, birthday party invitations, and Unique Christmas Cards. Consider adding a matching wedding website as well.

Dare to Be Different
Have you considered doing something a little crazy for your wedding invitations? Consider these totally off-the-wall options:
Go Green with Digital-Only Invitations
Western Style
Minivites (great for people who love cute!)
Posters
Mini Accordion Storybooks (for small weddings)
Message in a Bottle
Minted Coins
Custom Wax Seals
Pop-Up Books and Cards
Origami or other 3D Paper
Custom printed kite
Custom printed Frisbee
Custom printed balloon
Comic Book (I can hook you up with one of several great comic artists)
Caricatures
Original Artwork
Mix Tape/CD
Recorded Voice Invitations
THE POSSIBILITIES ARE TRULY ENDLESS.